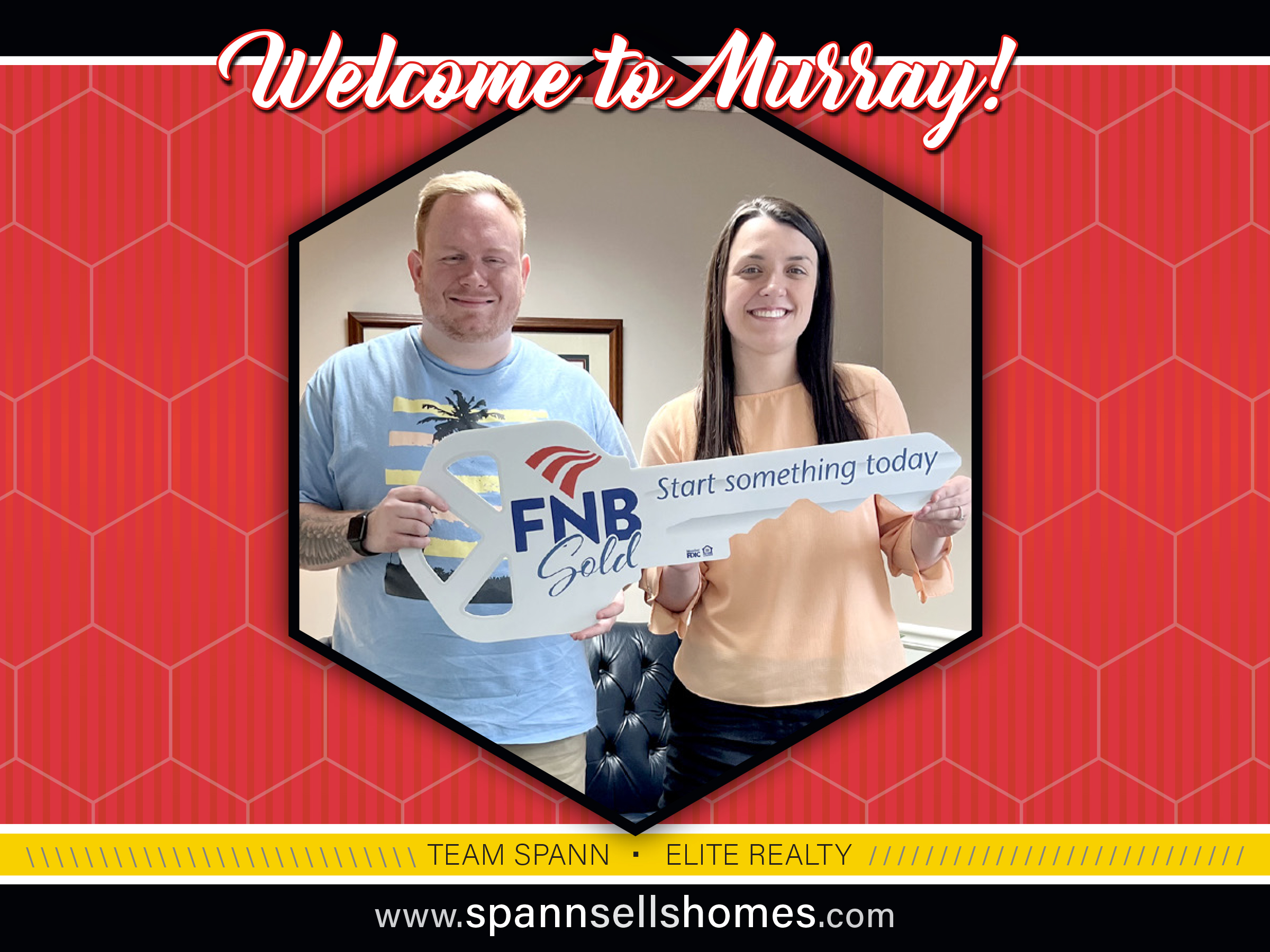 We would love to welcome our new friends, Kevin and Courtney, to Murray, KY, and thank them for calling on Team Spann – Elite Realty to assist in their home search. We hope you love living in the area for years to come.
Speaking of new friends, we need to thank some old friends for helping out with the closing. We were in an all day class and couldn't make it, so our friend Aleshia Banks took great care of our clients for us, Ashley Gibson, their Lender at FNB, snapped a nice photo and sent it to us, and the listing agent, Sue Ann Stevens with Keller Williams Experience Realty, helped to make this one an incredibly smooth transaction.
Thank you so much to you all!
If you're thinking about buying or selling, contact us.
What questions can we help you with?
Team Spann – Elite Realty
Joe Metzger : : Owner and Principal Broker